Forgot all about this nest! How sad about third chick. Visited site this am. Evidently problems with cam were never resolved. There is a photo and update on the site.
Photo of young osprey from oceansreach.com.
Caption under photo:
It did not take long for the young ospreys to mature to full size. We are waiting now for the first solo flight!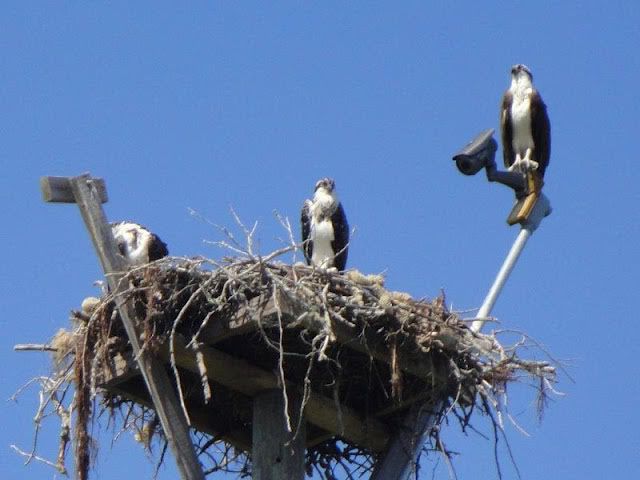 From Andy (dated April 6, 2012):
... just want everyone to know that the young are now flying and exploring the neighborhood.