From Obxbarb
Here are some photos from Cobb Island:
Coming toward the island. The structure on the right was a shack with an eagle nest on the top that was lost in Sandy. The structure on the left is the falcon tower.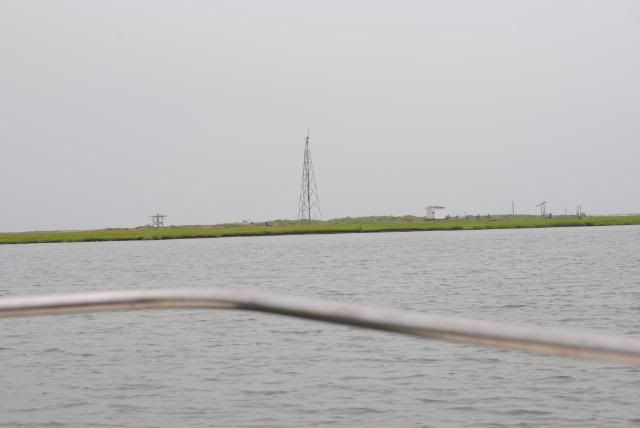 The falcon tower. The igloo is not visible from this view.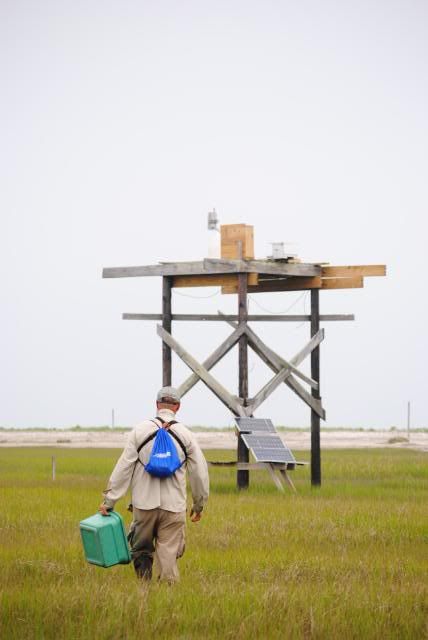 The shack, now gone.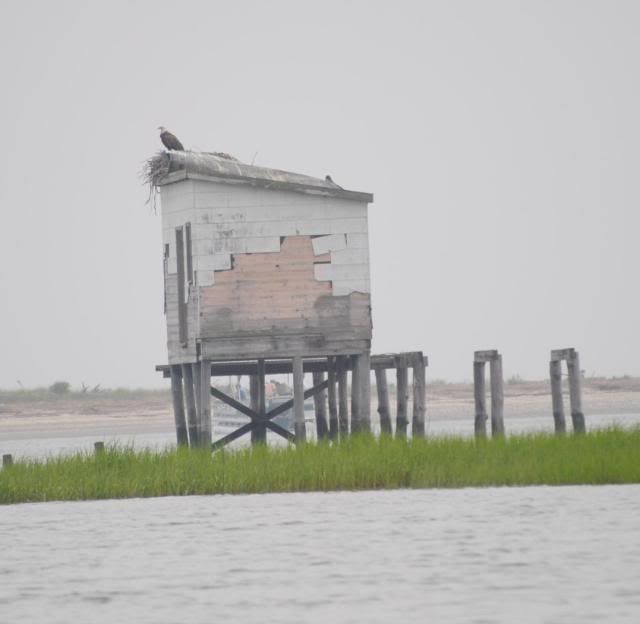 The tower.
We catch them perching on the wooden electronics enclosure a lot.
Precious