I have been watching MOrella every day. I do not judge my falcons, I trust in them. All the things that were said. male deserted her becasue she did not lay an egg, etc etc. Never a thought to the fact that she did not have a stable male. I am hoping she does now. an unbanded one has been around.
so I am just elated in the wee hours of the morning ,12:43am may9, to announce that MOrella laid first egg.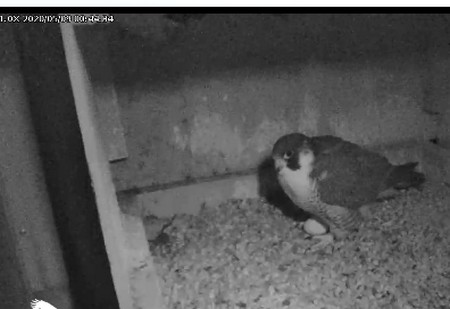 i watched her on my ipad for over 2 hours tonight. what a trooper
I will post a video shortly.
here is video
you can see her move tail side to side and then egg drops. wonderful
Video link
https://youtu.be/1DEYCCLW9Xg
this may be a better video
Video link
https://youtu.be/EEg62dxA_Lg