bev. wrote:
nice to see someone back
Hi Bev!
I know you don't do FB, so I braved photobucket for a couple pics of whats going on just off cam.
Maurice tried to mate on the 2~5~16, but Mystic denied him.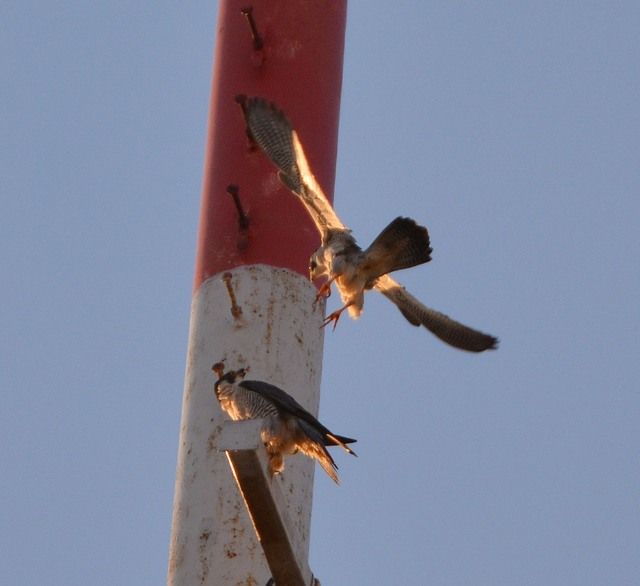 Mystic at the nestbox, just before the attempted mating
Maintence occurring on the building. At least they started the maintence on the side right by the nestbox first! It remains to be seen if it delay's the M's this year. They (Mystic and Maurice) are not too bothered by the workers. Went up the past Monday when the M's were upset, and let the guys know how to use umbrellas if they needed shields, but the M's calmed down since then, so far so good...