july14\\the 2 kids and adults are less stressed
I know my photo s do not show it, but we were watching it.
these 2 adults have been amazing , with all this heat, they have brought in at least 10 feeds every day, except 2
Trying to keep kids hydrated and mom would stay in and try to shade them all, form when they were wee. dad would hand off prey like crazy and even feed kids himself.
last feed mom brought in a huge duck and left with lots of leftovers as kids were getting full on previous feds, not like before,
pictures from today
mom looking so relaxed, instead of rushing out getting more prey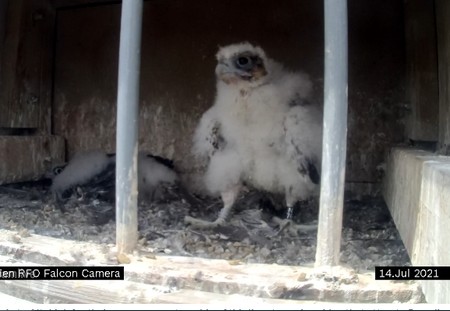 room to do wings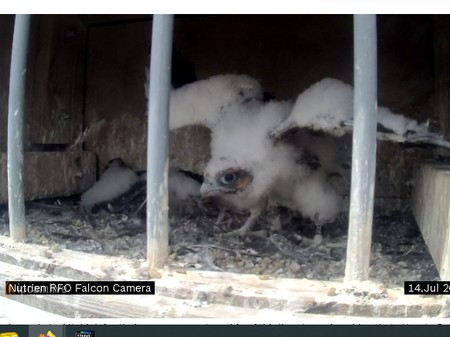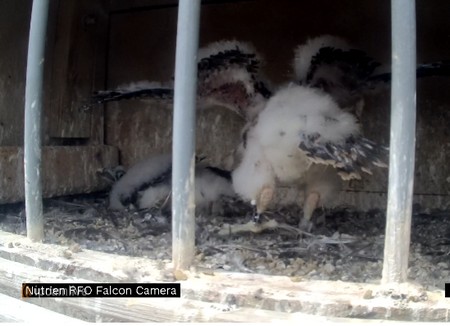 handsome dad; He looks so much like Charlotte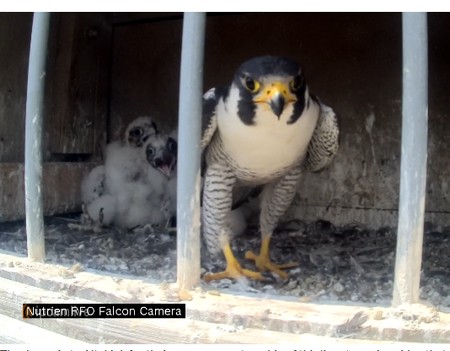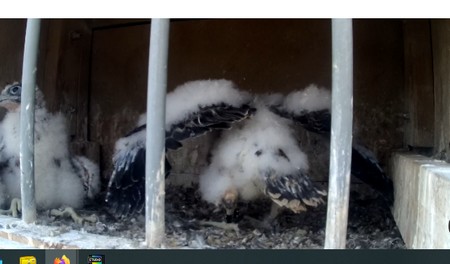 mom in with duck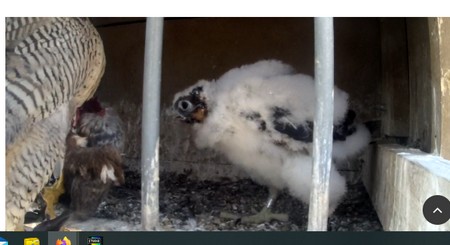 I do not know when we are getting out of this heat wave, but it will be easier for this family now
and me, I am dying with the heat
I will do nice slideshow form birth till now this weekend. I will make the time