nutrein may4 overall report till tonight part one
Tuesday april23- RFO falcon reported an aerial fight which resulted the death of a female.( 2016 bird, this mentioned earlier)) we do not know not who else was in fight. in my opinion , it was not Charlotte as REd band female was around at that time( obvious by her laying an egg early this morning)
may 1
-
- cams finally went up and I know we missed a lot
1:30pm - 2 at nutrien( banded male and a red band female( so not bill or Charlotte)
male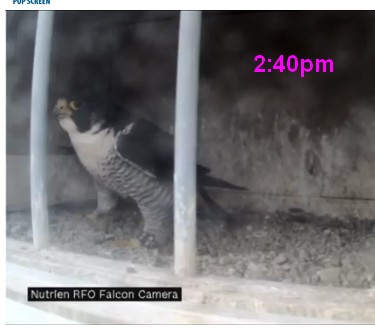 vidoe
https://www.youtube.com/watch?v=TL688o2xrv8
may2-
male was in , in the morning
RFO falcon sent me a message with picture of a nest on one of their other towers. It was a ravens nest, and Peter and I felt the bird in picture was a raven. Now I have never seen a falcon lay eggs in a ravens nest but they would if they had to. so fo r safety reasons , nest was removed , but no eggs of either species were in nest
so after 4pm
- we had the male and female come in briefly
https://www.youtube.com/watch?v=0tfFO72ClM8
may3
male was in once in morning
3:23pm
- male came in and red banded female came in screaming, Male left( something must be up)
- the red banded female stayed , scraped a few times and then
Whoa.
- she went into defense position, lunged at an intruder and then was in back of box, other female entered and red banded female rushed out.
- Female that came in after her was out quickly
here is long version showing red band in nest for a bit before intruder comes in
https://www.youtube.com/watch?v=4DW_ZEmzuM0&t=312s
shorter version of the intrusion
https://www.youtube.com/watch?v=hlaoJO5FLWw
what a mess (we do not know for sure who intruder is but think it is Charlotte by head markings. ) Our red band female has similar head markings on one side, but is of different build) so I suspect Charlotte has been back for a few days or just came in yesterday. but that is a guess
male was in briefly a bit later
6:31pm
- male in and left at 6:41pm
7:57pm
- male in and out
21:53
- red banded female in
here is video of her coming in
https://www.youtube.com/watch?v=butf2XdAPow
22:32pm - she slept and I put on recorder as did my friend
Sometime between 11:45 and 12:30pm - an egg was laid. she was in back left corner after that.
may4th
1:43am
- she was chased out by another falcon( I cannot say for sure who)
https://www.youtube.com/watch?v=TAW0TNRKcvc
male in at
5:09
and left at
5:14
am - this is when I first saw egg but got time line of when laid ( between my friend and I). he scraped and looked at egg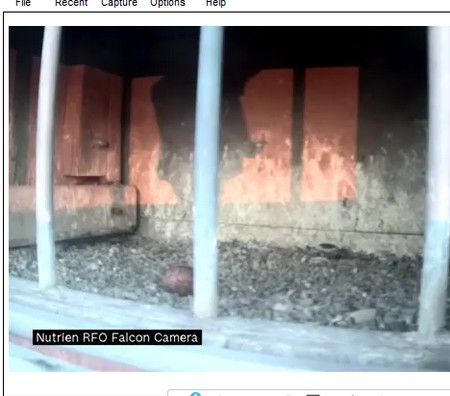 male came back in a few more times in morning but could see someone outside in shadows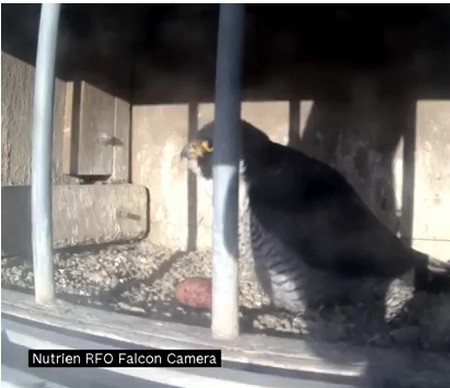 11:21am- male was in and out in 1 minute
this was last I saw of anyone there till this
https://www.youtube.com/watch?v=WaWIBTw ... e=youtu.be
raven takes egg. male comes in 10 minutes later, I did not see him , my friend did
So , for them to be out of sight of egg, a lot must be going on away form nest.This is nature, not a fairy tale. Like it or not, these territorial disputes happen. This is a corridor for falcons . I am torn with my feelings but I just want things settled in best way possible. No more fatalities if possible. It is a wait and see.