u of A june15
here is removal of chick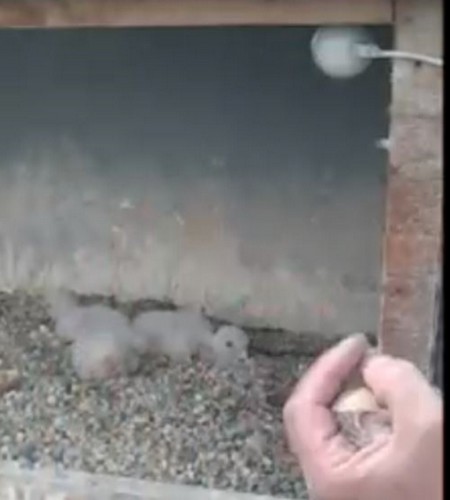 I have heard from Gord. the chick was held in gords hand all the way to where we have a facility where thye have incubator and female falcons( for breeding)( we are very lucky to have this) The chick was put in incubator and then fed. It sure looks like it will make it..the umbilical chord was out of the chicks stomach and attached to a hunk of yellow yolk still stuck to the shell.
so after they put it in incubator, they put iodine on it, ( as Gord said, it will have on outie
) they do this to captive bred falcon chicks. thi sis ot prevent infection
Poor RAdisson was so stressed as she has never dealt with this before and was no t sure what to do.
Now Radisson is a bit more herself, and more feeds are coming in.