Admin wrote:
Quote:
We checked today what is happening in the second slot at the ORLEN site, on the Claus chimney.
We found three eggs in the nest, installed a photo trap to know what was happening at the falcons. We hope that the birds will have more peace here.
In the nest with the camera, we took a falcon egg and put an artificial one so that Raszka had something to watch over.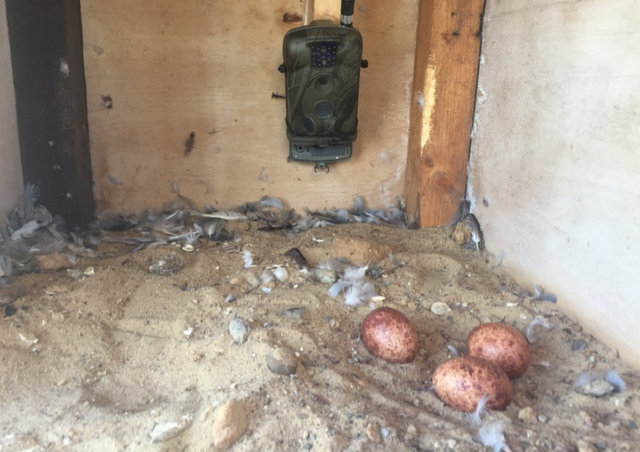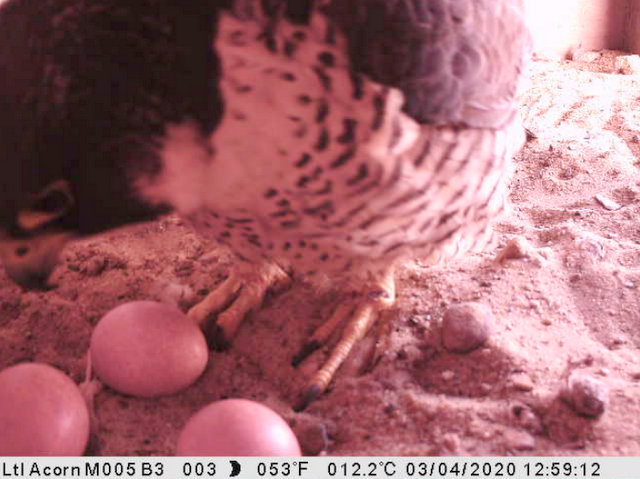 fot. Admin - peregrinus pl